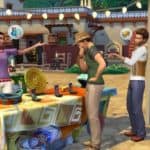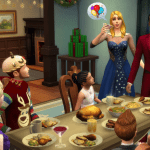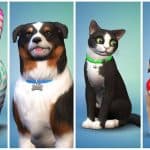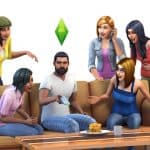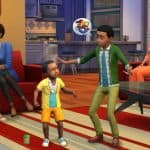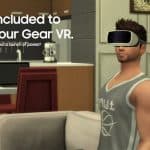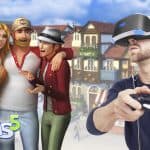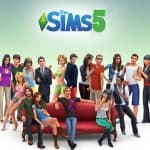 The Sims 5: News, Rumors and Release Date
---
Electronic Arts and Maxis are at the helm of this amazing game, as players couldn't stop imagining, discussing and reading news about the Sims 5. The E3 2018 event just got over and no one expected EA to make an announcement with regards to the Sims franchise because there are still lots of juice left in the Sims 4.
See more- The Best Sims 4 Mods
The gaming industry has undergone some major changes with battle royale modes becoming more common than ever and a lot of beloved franchises from the past have vanished into thin air. One of the producers of the game, Grant Rodiek even commented in an interview, that the Sims 5 will never happen if the Sims 4 doesn't do well in terms of sales and support from players.
The Update
The Sims 5 is going to be massive no matter when it gets officially released, but given the fact that the Sims 4 is still alive and kicking, with lots of amazing new content rolling out, it's going to be years before the title officially gets a release date.
In order to make things easier for you, we spent hours going through what Sim gurus are doing. They often post updates on Twitter, Reddit and other social media of what they are up to. Going by all their recent talks, it looks like the entire team is busy working on new content and DLCs for the current game.
The Sims 4 is having one of its best runs and the team at Maxis is busy catering to the expectation of the gamers. They have been churning out multiple packs, expansion packs, game packs, small items pack and larger DLCs that introduce new professions, pets among other interesting content. We can come up with some assumptions based on how the Sims 5 will be when it gets released and what are the new features the game will have.
What Maxis is Working on Right Now?
Ardent Sims fans are busy going after every Sim guru online requesting them to fix a series of bugs in the game. Even though they have worked extensively to make things better and introduced lots of new content as well as bug fixing, there is still a long way to go.
Originally, in some of the interviews, the team suggested that they are planning to release at least 12 major packs for the current game and they are still short of the number. With another three to four major content packs to go along with DLCs, the lifetime of the Sims 4 should easily extend beyond 2020. The developer team will focus on releasing all the content packs one after the other, fixing the issues and are definitely quite busy working on it. The chances of them focusing on a new game are very less to none.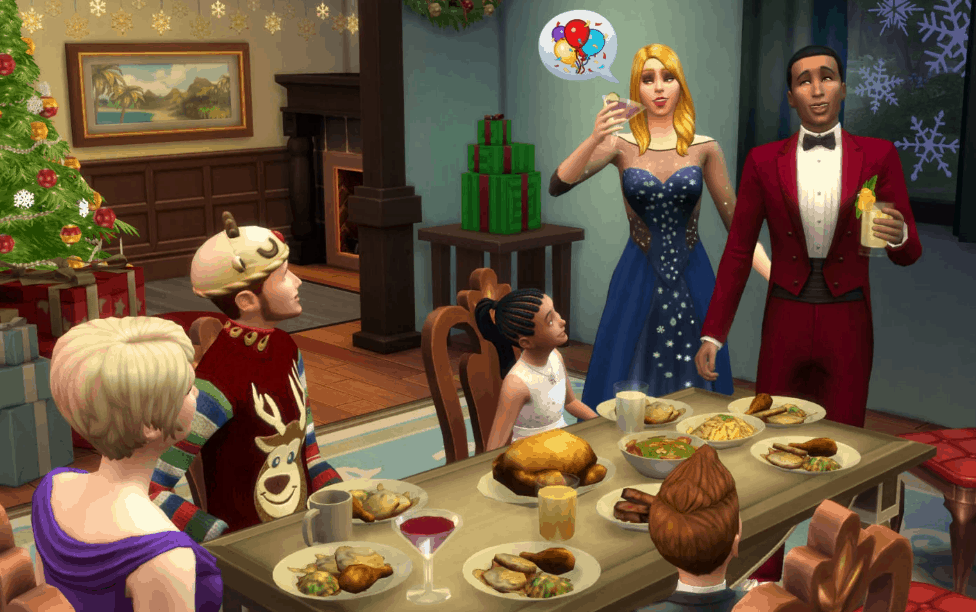 If there is a chance, a small team might be working on ideas and trying to figure out what are the most important things that should be rolled out to the Sims 5 when it gets launched. A couple of important stuff including toddlers were not part of the current game which annoyed the gaming community and the publishing company, be it Electronic Arts or anyone for that matter would want to make sure such an issue doesn't happen again.
Release Date Expectations Based on Current Scenario
Speaking to a popular PC Gaming magazine, Grant Rodiek confirmed that Pets is one of the biggest DLCs that the team ever made for the Sims 4. They are super excited to have achieved this milestone and couldn't be happier than they are to push the boundaries in the game's world.
However, he further added that it is not going to be the end of the content launch schedule. The developers have planned a couple of surprise announcements which we are yet to know in 2019. Going by their strong statement, it looks like they are really busy focusing on more great announcements throughout the year and should probably have content for 2020 as well.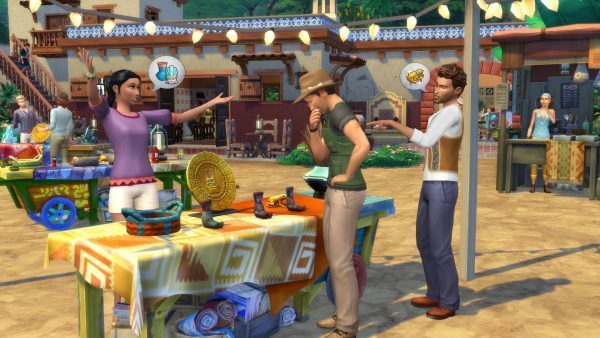 While the developers and the team at Maxis have not made any official announcement on the release date for the Sims 5, we can safely assume that the game will be released sometime in 2021. The Sims franchise has always focused on having the longest number of years similar to a console generation's lifespan and easily goes all the way up to five or seven years with new content getting launched from time to time.
This time, they pushed it even further because the game not only got launched on PCs as usual but even found its way to the Xbox console. With keyboard and mouse support, it opened the title to a whole new set of audience who are keen to create a social life inside a virtual world and build their home, find a partner, a great career as well as enjoy having their own pet.
Open World Exploration with Vehicles to Move Around
One of the most requested features that fans would love to have is to play the Sims 5 in an open world environment. The games in the past and even the one that got released on the mobile phone Nokia N-Gage had open world exploration similar to the Grand Theft Auto series.
Being able to walk out of your home in a city, meet neighbors, go to the park, go to the office and other places would be the best ever feature the upcoming title could have. The PCs have become extremely powerful with Nvidia RTX cards that are more than capable of rendering such a massive world even on the 4K resolution. The gaming industry is moving towards a streaming future where you should be able to play the new Sims on a smartphone, over the cloud and get the best graphics possible.
When introducing open world gameplay, Maxis should also ensure that they add vehicles so that players can drive a bike, car or a bicycle to get to the location they want to. It will also introduce lots of other stuff like taking kids to the park, going on romantic dates and hanging out with friends making the Sims 5 a true virtual world that you might never want to come out of.
Availability of Bigger DLCs at Launch
While players expect the most parts of the contents to be available at launch, as part of the game, including toddlers and swimming pools, they are also keen to have access to a couple of big DLCs without the waiting period of months that Maxis used to take so far.
When there is more content to explore, it will also help boost the sales of the Sims 5 and players will not get bored easily or wait months to get access to one big DLC. Newcomers who are trying the game for the first time would also want to know what the hype is all about and buying stuff packs and game packs outright with the base game would offer a complete experience.
Will EA Publish The Sims 5 or Not?
In order to clarify your doubt, we can make some genuine predictions based on what Rodiek said. Maxis is ready to make the game and Electronic Arts will publish it, if they see enough revenue from the franchise that is currently going great on PC. The Sims 4 was launched in the year 2014 and even though EA didn't reveal exact sales figures, the publisher confirmed that the franchise has garnered great attention from the fan community and made solid revenue.
To answer your question, yes the Sims 5 will definitely be out and we can also predict when it will get launched based on past releases. The original Sims got released in 2000 and sold 11.5 million copies. The Sims 2 came out in 2004 and The Sims 3 in 2009 while a huge gap existed before the fourth installment finally landed.
Predicting the lifespan of the Sims 4 to find the Sims 5 Release Date (Assumption)
The Sims 4 has lots of things going on at the moment and based on their immense contribution to the forums, it looks like the major Sim Gurus are focusing on the current game than a new one. At the same time, it is impossible to come up with a new game idea now and to get it released in the next two or three years unless they have already worked on creating wireframes for the new title.
The current installment has received a total of four huge expansion packs, five-game packs and twelve stuff packs till the first half of 2018. A lot of factors should be taken into consideration before we predict when the lifetime of the current game would end. As a matter of fact, it is nowhere close to wrapping up as only 9 solid packs have been launched for the game, while others are simple stuff packs.
Besides, the developers at Maxis should fix a lot of things before they can talk about a new game. They are expected to give value for the money already spent by players, fix bugs, add new features and bring in more interesting expansion packs to the existing game, before moving on.
Pets Expansion Pack is Not the End, Producer's Comment (Confirmed)
According to Grant Rodiek during his interview with PC Games Insider, the Pets Expansion Pack which got released for the Sims 4 is not the end. He further said, "We are not going to sit back and relax, now that we have made the ultimate pack for the game. Pets are simply the start of a second wave and not the end of the cycle. We have more content planned, surprise our audience and deliver free content they could have fun with."
Now, that statement has a lot of meaning to it, because the team and the producers are super excited to focus on the current game. During the interview, producer admitted that they had a slightly rough start, which is what led them to roll out multiple free contents such as toddlers, outfits and more has been planned to keep the community happy. If they have 2-3 more large expansion or game packs planned, it wouldn't be surprising if the Sims 5 gets pushed to 2021 just in time for next-gen consoles.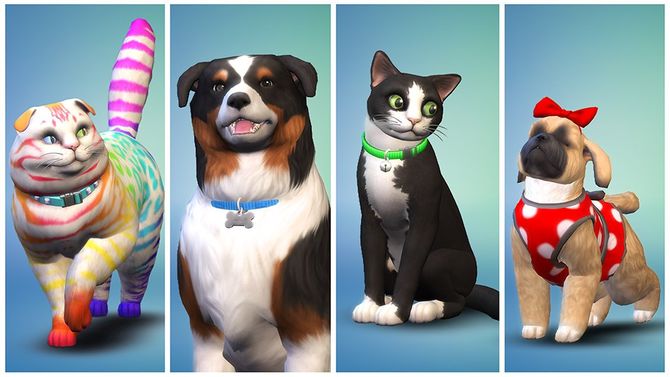 The Sims 5 Development has Already Began (Theory Based on the Previous Announcement)
In a detailed discussion in the Sims forum, a long time fan of the franchise and a gamer with the id agent_bev, claimed that EA and Maxis follow a particular pattern through the years when it comes to development. In order to easily understand the concept, you can take Rockstar as an example. When they launched GTA 5 in 2013, they most probably started development on Red Dead Redemption 2 which is getting launched in late 2018, five years later!
A similar theory is made by agent_bev who said that the official FAQ section for the Sims 2 answered a question on when the Sims 3 will start development. Maxis announced without hiding anything saying that as soon as one base game ships, they will start working on another.
Considering the time it takes to develop new titles and resources involved, it is not surprising if we come to know that the Sims 5 is already in development. The actual release date will, however, be decided based on the lifecycle of the existing game, which seems to have more years to go especially with the fact that they recently got released on the consoles. The fanbase is now being expanded on two completely new platforms, the PS4 and the Xbox One which may delay launch date but it could be in development already.
What to Expect in the Sims 5? New Features, Gameplay and New Platforms!
No Loading Screens and a Large World
One of the biggest things that will and could set the Sims 5 apart from older games is that there will be no loading screens at all with a large world to explore. Sadly, this is not going to be groundbreaking, but rather an essential feature. Many of the Sims games in the past including the Sims 3 allowed characters to walk through, but the current installment removed it.
A large world where you can go to work, party and come back home is a basic need. Almost every gaming machine, be it consoles or smartphones deliver raw hardware power. It should be easy to incorporate an actual map and allow you to interact with other real players in extensive multiplayer sessions (but, that could make it like World of Warcraft, right?).
Driving Your Car Around
The Sims 5 should definitely have cars and actually, let people drive them. Game developers can no longer cook up silly stories on why they don't let players drive. There are so many RTS games and even old-school Sims games on an N-Gage phone allowed players to drive a bicycle. The ability to move between maps on a vehicle should make it more seamless, user-friendly just like how you do in a large game like Witcher 3.
Parenthood and Toddlers
When the Sims 4 got released, players were very disappointed as it didn't have toddlers bundled in it and many basic gameplay features were reserved as an expansion pack. After a huge outrage, some of them were introduced back in as free updates. Parenthood and toddlers are expected to be available on the Sims 5 on launch date along with other popular features found in previous Sims games.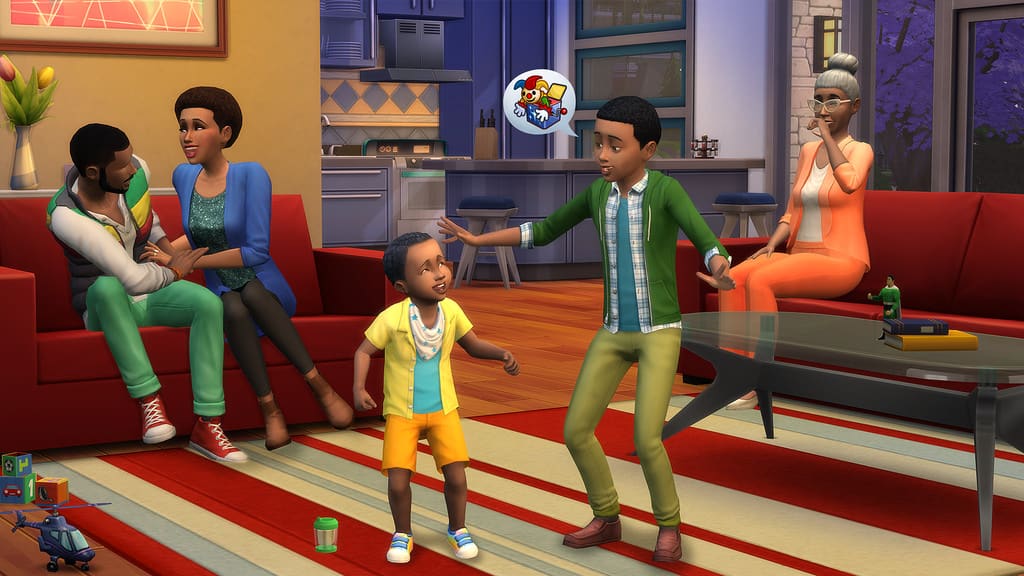 Fully Customizable Characters and Aging System
The ageing system in the Sims 4 is really bad and it has to be fixed in the new title. According to fans in forums, the new game powered by a completely revamped engine will allow players to completely modify the look of their characters from the skin, eye color, hair to tattoos, body type and so on. It will give players a more immersive experience and the ability to distinguish themselves from the crowd.
What to Avoid in the Sims 5?
Microtransactions
Publisher Electronic Arts and Maxis should definitely avoid a lot of mistakes they have made in their current game. More than Maxis, it is the publisher who should know that the Sims community will never appreciate things like microtransactions, even though they are fond of purchasing game packs, expansion packs and other DLCs that they keep releasing throughout its lifecycle.
Unnecessary Expansion Packs
Forcing players to buy content which should have originally been in the base game is not at all appreciated. Most basic content should be available on launch date while exciting new expansion packs are always welcomed by the players who are willing to pay $20 or even more to play their favorite game. Battlefield V has removed premium pass as it segregated players and microtransactions was fixed in Battlefront II which is a good sign for the Sims 5 as EA is changing their route based on fan requests.
The Sims 5 in VR – Oculus, HTC and other Headsets
The biggest hype around the game which is possibly set for launch in 2020 or 2021 is that it will support VR gameplay right out of the box. The game surprisingly made its way to PS4 and Xbox One consoles, despite the lack of proper controls to have the freedom as you would do on a PC. A similar innovation is expected to happen based on a Reddit post made in the past, which was later removed citing copyright issues. The leak asked players in the Sims subedit on their opinion about playing the game in virtual reality headsets from Oculus, HTC or other companies.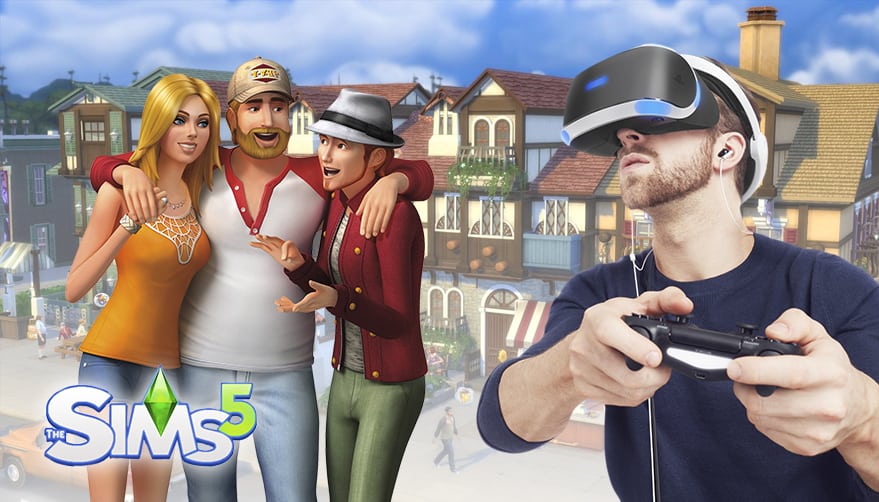 The Sims 5 Will Also Focus on PS5 and the new Xbox Consoles
The upcoming game if released two years later will have all its attention towards newer consoles and designed to make full use of the hardware power rendered by existing consoles. The Xbox One X and PS4 Pro are the consoles of the future which has lots of untapped potential left. Many games that get released in the next two years or later will ditch the original consoles because they got released way back in 2013 and are running primitive hardware by now.
With teraflops of impressive hardware power delivered by new PlayStation 5 and Xbox family of consoles which are rumored to be announced in 2019, the developers of the Sims 5 will have the freedom to make use of it to create a truly open world experience with lots of characters on screen at the same time, seamless integration with smartphones and possibly VR as well, on PSVR 2.
Rumors claim that Microsoft is planning to add keyboard and mouse support to Xbox One consoles very soon. They have already been actively supporting the PC community with cross-platform and play anywhere features. Soon, it wouldn't make much of a difference if you could play the Sims 5 with mouse and keyboard on a PC or Xbox One making it a great launch for future consoles. So far, the developers have not made any exclusive announcements for the consoles. In case the Sims 5 becomes more popular on the new generation Xbox console and PlayStation 5, it won't be surprising if timed or permanent exclusive costumes or stuff packs emerge in the future.
The Sims 5 Release Date – Will it be in 2019 or 2020?
Over the last two decades, Electronic Arts managed to publish one Sims base game every four to five years. Based on their schedule which was religiously followed for the Sims, Sims 2 and Sims 3, it looks like it will already be five years in 2019 since the Sims 4 got released in 2014.
According to other rumors, an entirely different story prevails and they are very logical that it is difficult to argue against it. The Sims 4 has received about twelve different packs so far and only nine of them are a complex expansion or game packs that brought about a change in gameplay.
Electronic Arts and Maxis also have a proud moment in 2020 which happens to be the grand 20th Anniversary of the Sims franchise. Why wouldn't the company utilize the amazing year to announce their brand new base game with a bunch load of features on PC, next-gen consoles and even VR?